On Monday, August 28 in the Chapel of the Apostles, the School of Theology matriculated seminarians from all over the United States and the world. Incoming students hail from Virginia, Colorado, Hawaii, Tennessee, Mississippi, North and South Carolina, Washington D.C., the Bahamas, Tanzania, Burundi, Kenya, and Malawi.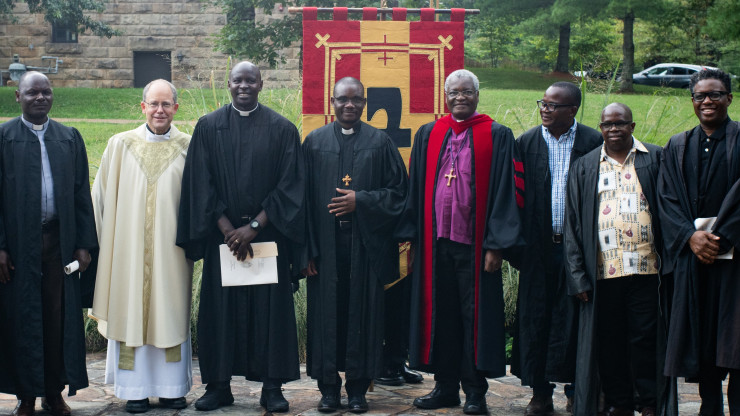 The Very Rev. James F. Turrell, dean of the School of Theology and the Right Rev. James Tengatenga pose with the cohort of INCOMING international students.
During the Holy Eucharist and Matriculation service students were admitted to the classes of 2024, 2025, and 2026 by Vice-Chancellor Dr. Robert Pearigen and Provost Scott Wilson. Students signed the Matriculation Book before being gowned.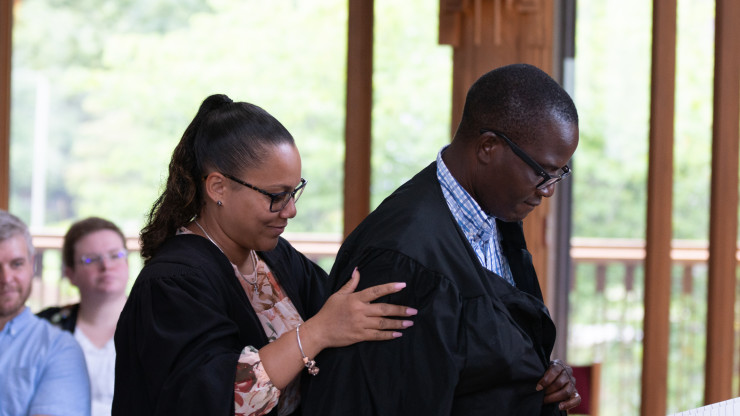 New faculty and administrators, EfM executive director the Rev. Kevin M. Goodman and associate dean for academic affairs and professor of Church History Dr. Hannah Matis, were also formally welcomed to the School of Theology. What a warm welcome it was for all new members of our community.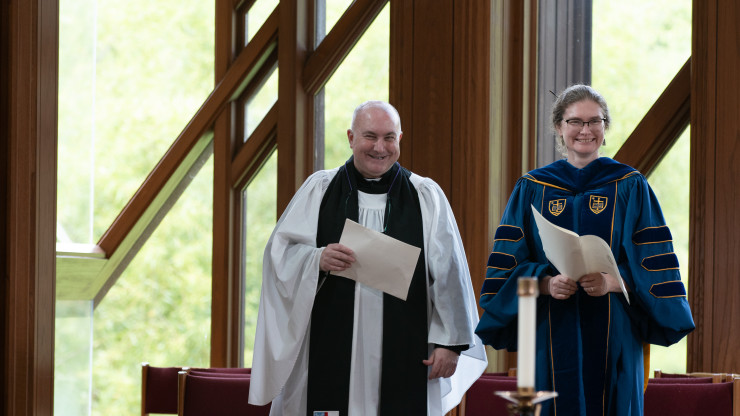 The Rev. Kevin M. Goodman and Dr. Hannah Matis Are Formally Welcomed