Please join us in congratulating seminarian award winners, Alane Osborne and Charles Martin. Alane Osborne, T'24 was presented with the Woods Leadership Award for her contributions to the quality of student life at the School of Theology. Charles Martin, T'24 was awarded the Freeman Award for academic excellence. Awards were presented Sept. 28, 2022 at the Alumni Lectures & Homecoming banquet.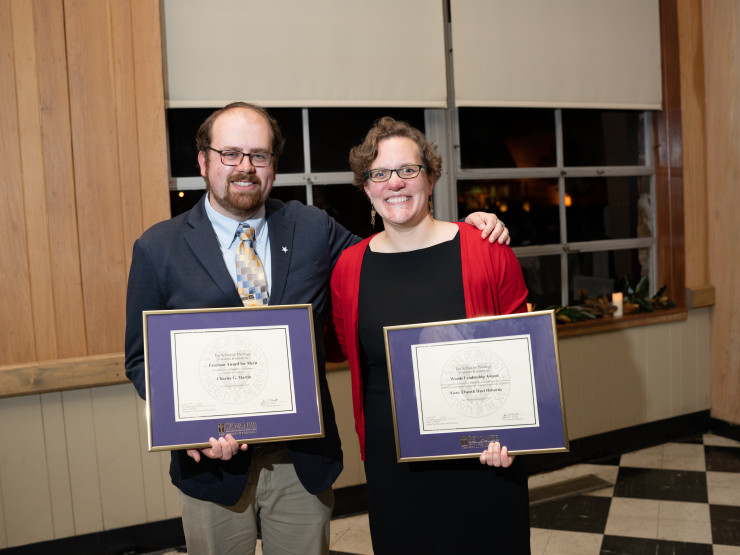 The Reed H. and Nancy B. Freeman Theological Award for Merit was established by the Rev. Dr. Reed Harlow Freeman, T'96, T'05, and his wife, Nancy, to recognize academic excellence. The scholarship is given each year to a middler who finished the junior year with one of the top five grade point averages in their class. This year the Freeman Award was presented to Charles G. Martin.

The Woods Leadership Award was established by Granville Cecil Woods and James Albert Woods to recognize and encourage students of the School of Theology who make a significant contribution to the quality of life in the University. The scholarship recipient is selected by the faculty and awarded to a middler who has most successfully demonstrated leadership initiative in the junior year, particularly the ability to bring people together into a cooperative community. This year the Woods Leadership Award was presented to Alane Elspeth Hart Osborne.
Congratulations Alane and Charles!