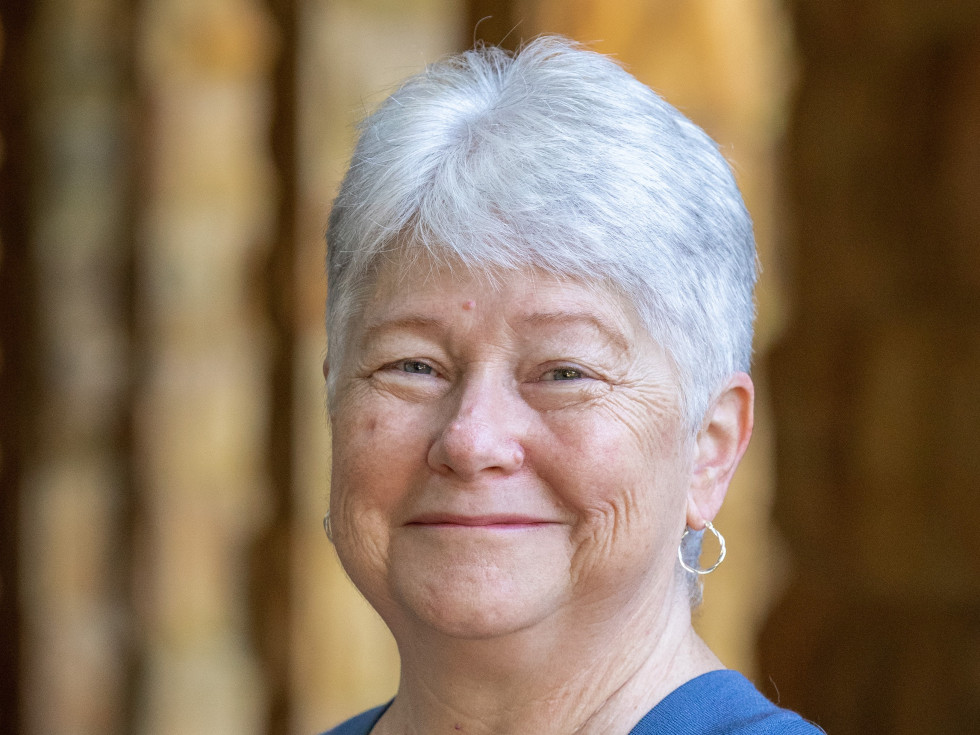 With gratitude for her service, the School of Theology announces the retirement of Karen M. Meridith from her role as executive director of Education for Ministry (EfM) and associate director of the Beecken Center at the end of the 2022-2023 academic year. The School of Theology is extraordinarily grateful for Karen's guidance and leadership over the past 12 years, as are countless individuals whose lives have been positively affected by EfM under Karen's leadership. Karen's retirement date is set for June 30, 2023, and the formal search for her successor is slated to begin shortly.
Karen was called to her position in 2010 with the charge of reenvisioning and redesigning the EfM curriculum, an undertaking that she accomplished with grace and creativity. In addition to her leadership role overseeing EfM operations, Karen is the managing editor of and a contributing writer for the four-volume EfM Reading and Reflection Guide series, and is responsible for selecting the textbooks used in the curriculum.
Karen, a graduate of the University of South Carolina and Episcopal Divinity School, has developed curricula and programming for Christian formation at the local, diocesan, and national level of the Episcopal Church. She is a seasoned educator and administrator with deep experience in all aspects of the EfM program—notably as a student, mentor, and program administrator.
A longtime promoter of the EfM program, Karen has kept EfM grounded and relevant in changing times, redesigning EfM mentor training, maintaining the success of the program throughout the COVID-19 pandemic, and adding new curricula and program offerings. Most recently Karen has been responsible for the development of a bilingual, Spanish-English curriculum, Educación para la Formación en el Ministerio Laical (EFML), as well as a collection of new deep-dive courses that cover special topics in four- to eight-week sessions.
Please join us in congratulating Karen on her upcoming retirement and wishing her well as she prepares EfM for the leadership transition ahead.