On Sept. 29, 2021, the University of the South will confer honorary degrees to three notable recipients as part of the three-day Alumni Lectures and Homecoming event. The conferring of degrees will take place at 11:15 a.m. in the University's All Saints' Chapel. In addition to the degrees, the Very Rev. James F, Turrell will be installed as dean of the School of Theology. Details of the honorary degree recipients achievements are listed below.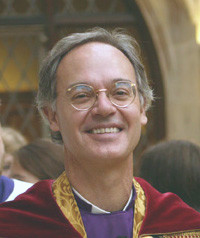 Samuel G. Candler
The Very Rev. Samuel Glenn Candler has been dean of the Cathedral of St. Philip, Atlanta, Georgia, since October of 1998. Born in 1956, he was raised on a farm in Coweta County, Georgia; and in 1978 he received his B.A. degree, cum laude, from Occidental College, in Los Angeles, California. In 1982, he graduated magna cum laude from Yale University Divinity School. Ordained deacon in 1982, and priest in 1983, Candler has served five diverse parishes: from Marietta, Georgia; to Summerville, South Carolina; to Cumming, Georgia. Immediately before he was called to St. Philip's, he was dean of Trinity Cathedral in Columbia, South Carolina, from 1993–1998.
Candler has been an adjunct professor in the Anglican Studies Program at Candler School of Theology, Emory University, where he has taught both Anglican Theology and the Book of Common Prayer. He has also lectured and preached in England, Costa Rica, Canada, and Hong Kong, besides many places in the United States. He is known for his optimistic and progressive vision of traditional Christian church life (and life in The Episcopal Church and Anglican Communion). He is also committed to interfaith relationships of good faith. He has been a member of The Faith Alliance (the interfaith network in the city of Atlanta) and World Pilgrims (a group committed to taking Jews, Christians, and Muslims on interfaith pilgrimages together). Candler presents lectures on religion and science, and on environmental sustainability and earth stewardship. Besides his sermons and articles, Candler writes a commentary called "Good Faith and the Common Good," and he is an occasional writer for Episcopal Café.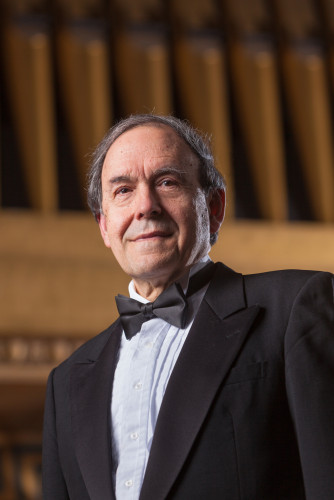 Thomas Murray
Thomas Murray is the University organist and professor emeritus at Yale University, where he served on the faculties of the Yale School of Music and the Institute of Sacred Music for 38 years. At Yale he has taught many of the leading performers of a younger generation. His recordings of Romantic repertoire, both original music for the instrument and transcriptions, are highly acclaimed. High Fidelity magazine credited him with "… consummate skill and artistry in treating the organ as a great orchestra." American Record Guide said of his Elgar CD: "Murray's performance and his handling of the immense resources of the Woolsey Hall organ are beyond superlatives."
The American Guild of Organists named him International Artist of the Year for 1986; as recipient of this award he followed such luminaries as Marie-Claire Alain, Jean Guillou, and Dame Gillian Weir. He is an honorary Fellow of the RCO (Royal College of Organists in England) and the RCCO (the Royal Canadian College of Organists). In 2005 the Yale School of Music awarded him the Gustave Stoeckel Award for excellence in teaching. An Organ Historical Society member for exactly a half-century last year, he was honored with the OHS Distinguished Service Award in 2010.
He has performed widely in England, Japan, South America, and Australia, as well as in most continental European countries, and has appeared as soloist with the Pittsburgh, Houston, Milwaukee, New Haven Symphonies, the Moscow Chamber Orchestra, and the National Philharmonic in Washington, D.C.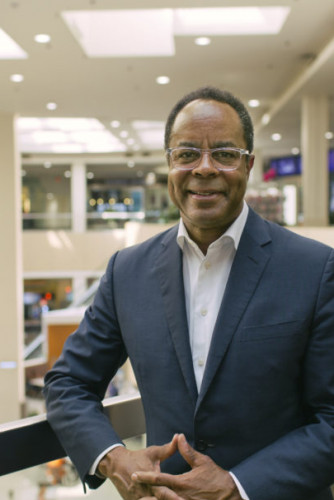 Quintin E. Primo III
Quintin E. Primo III is the co-founder, chairman, and CEO of Capri Capital Partners, LLC., one of the largest minority-owned real estate investment management firms in the United States. Capri focuses on investing in multifamily housing and mixed-use commercial properties in America's urban areas, especially underserved markets. Primo is deeply committed to philanthropic efforts. As co-founder of the Primo Center for Women & Children in Chicago, he leverages long-standing relationships in the real estate industry and beyond to fundraise for the Primo Center, which provides shelter and services to Chicago's fastest-growing segment of the homeless population—mothers and their children.
While he was in high school, his father, Quintin E. Primo Jr., was appointed bishop of the Episcopal Diocese of Chicago and the family moved to Chicago, where Primo graduated from Homewood-Flossmoor High School in 1973. He then attended Indiana University, where he earned a B.S. degree in finance and graduated with honors. In 1977, he enrolled in Harvard Business School, receiving his M.B.A. in 1979. Primo is writing a book about his father's service to The Episcopal Church titled The Making of a Black Bishop.
In 2012, Black Enterprise Magazine named Capri Capital as its Financial Services Company of the Year. He is a regular contributor on CNBC. Primo serves on the board of the Chicago Sinfonetta, the Chicago Community Trust, the Federal Reserve Bank of Chicago Advisory Board, University of Chicago Hospitals, the Real Estate Council and the Primo Women and Children Center.