Practice what you preach.
Ministry doesn't stop once you enter seminary. Opportunities for formal and informal ministry are varied, instructive, relevant to your future, and impactful to the diverse community around us.
Beyond Sewanee's beautiful campus of higher education lies a world in need. Grundy County, neighbor to the Domain, is one of the poorest counties in the United States. Chattanooga wrestles with supporting a large Spanish speaking immigrant population. Domestic violence is prevalent and shelters to address these issues, such as Blue Monarch and Thistle Farms, both within proximity of Sewanee, are in constant need of care and support.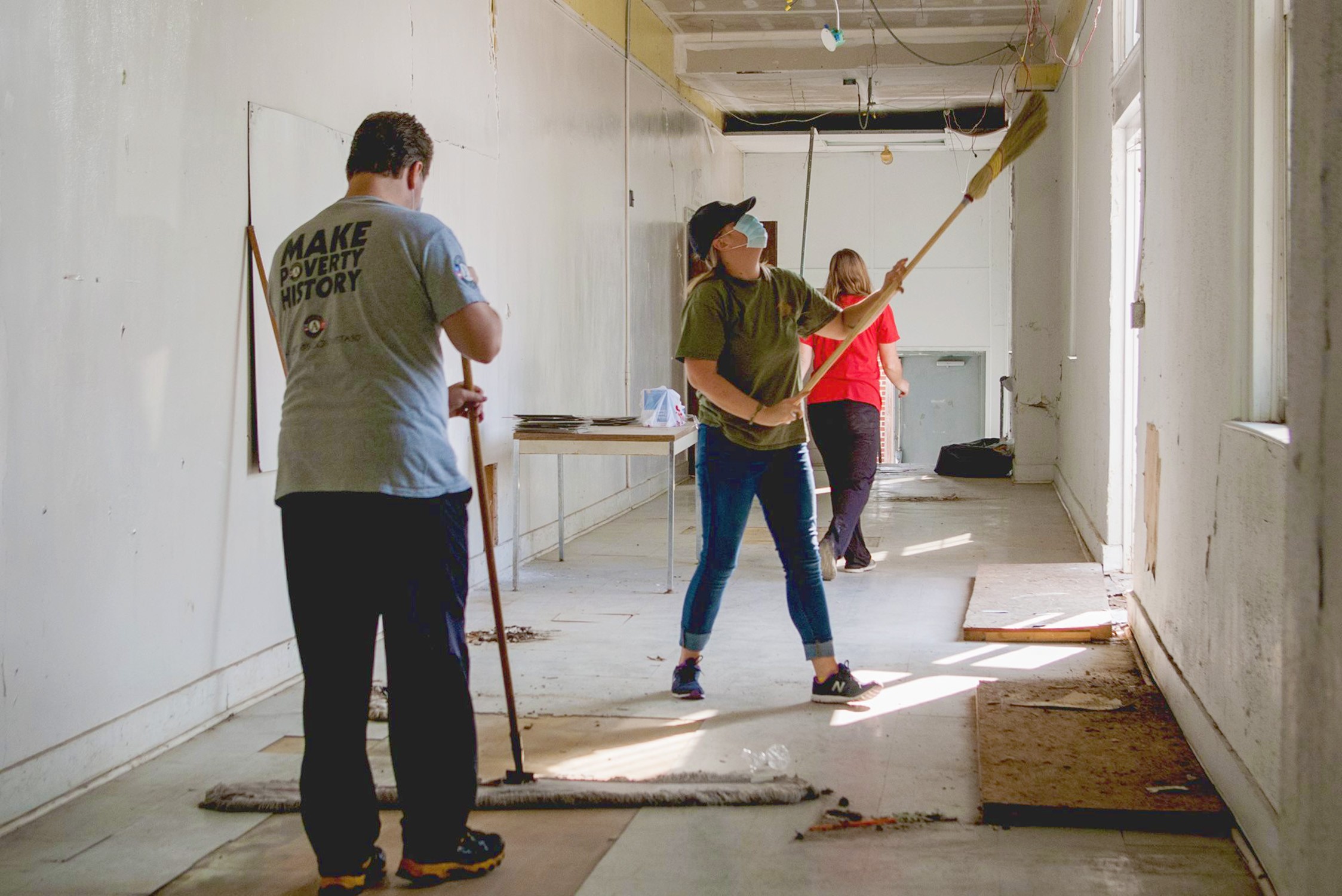 A SEMINARY THAT CHANGES THE WORLD
The School of Theology has been recognized as a "Seminary that Changes the World" each year since 2014, as designated by The Center for Faith and Service.
Annually, Seminaries that Change the World identifies a select group of seminaries and divinity schools offering innovative courses, programs, and opportunities for students seeking to engage in social justice and service work while in seminary. The School of Theology's recognition as a Seminary that Changes the World reflects the ongoing work to provide innovative theological education, integrated with classical approaches for learning, while working to expand the sometimes narrow definitions of traditional ministry.
The School of Theology was recognized for its educational programs that reach beyond the classroom—programs that build bridges globally, generationally, sustainably, and transformatively. Globally, the school hosts regular study-abroad trips to Cuba and has a vigorous student exchange program with Westcott House. Seminarians interact with the undergraduate students of the University of the South by mentoring multiple social justice and service programs. Sustainability is a high priority on the Mountain as the School is situated on a 13,000-acre "living laboratory" and environmental ethics is one of the courses that fulfills the ethics requirement in the M.A. curriculum.