The 2022 advanced degrees session will take place from June 7 through 24, with orientation on June 6.
This Summer's Courses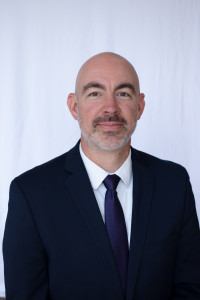 The History of Preaching in the North Atlantic Church

Dr. David Stark
This course will study homiletical thought and practice from Augustine through Phillips Brooks. The class will examine significant homiletical developments and debates, analyze the best preaching practices of exemplary figures, and discern how this history of preaching in the North Atlantic Church can guide and deepen homiletical reflection and preaching practice today.

Course Objectives:
To gain an understanding of major developments and debates within the field of preaching in the North Atlantic Church

To learn from the preaching practice of exemplars

To put into practice course learnings in ways that strengthen preaching effectiveness today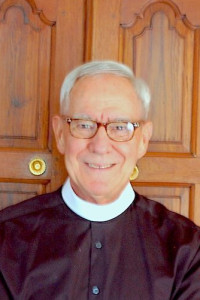 The Incarnation of Worship: The Church, its Worship, and Cultures

Dr. Juan M.C. Oliver
An intensive course exploring the theology of inculturation of the life of the Church in its liturgical dimensions. The course includes the relationship between church and cultures, the nature of liturgy as a ritual event, and ways in which liturgy may be incarnated in a culture so as to support all that is godly in it and confront all that is incompatible with the gospel. We will also examine degrees and methods for the inculturation of the liturgy at the local level.
Course Objectives:
To understand and grapple with the theology of inculturation

To explore the nature of worship in relation to the culture in which it takes place.

To develop skills and boundaries for successful inculturation of the liturgy.

Prophecy in the Body

Dr. Anathea Portier-Young
Course Summary:
This course explores diverse aspects of embodiment in Old Testament prophetic literature, with attention to prophets' bodily experiences, actions, and interactions.
Course Description and Aims:
Modern scholarship has typically understood "prophecy" as a matter of utterance, speaking words on behalf of a deity, and the role of prophet has largely been understood as that of messenger or spokesperson. While much of biblical prophecy does purport to mediate divine speech, a word-oriented approach to prophecy reduces a rich and varied phenomenon to only one of its components. A turn to the body in humanities and social sciences, renewed attention to religious experience and practice in biblical studies, and approaches to embodied cognition and affect across a wide range of scholarly fields make possible a fresh approach to biblical prophecy. Informed by these developments, this course examines the phenomenon of prophecy as portrayed in a wide range of Old Testament texts through the lens of embodiment.
Examination of call narratives will reveal the close connection between word and body from the beginning of the narrated prophetic ministries of Moses and the major prophets. Insights from neuroscience and literary studies will then guide a discussion of how we as readers/hearers interact with biblical (prophetic) texts in our own bodies. From there, we expand our focus to consider the relationship between the OT prophets and the body/bodies of nonhuman creation.
Following this framing, we turn our attention to a form of embodied prophecy commonly referred to as "prophetic sign-acts" and ask whether these actions are strictly illustrative or whether they are also efficacious. Next, a two-part unit on intimacy and vulnerability explores themes of grief and loss and sexuality and family making. The course concludes with units on prophetic feeding and acts of healing and restoring life. Throughout, attention is given to implications for preaching and other forms of ministry today.
Reading List
The readings are biblical texts, scholarly articles and book chapters—there isn't a set of textbooks. The articles and documents will be shared in early May for those that are registered for the class.


History and Imagination in Church and Parish

Dr. Lauren Winner
What does the Church remember, and how do we remember it? In this course, we'll take up the spiritual practice of memory. After an introductory few sessions on the category of memory, we'll explore three practices of ecclesial remembering.

Course Objectives:
Calendars (with particular attention to the sanctoral calendar and to the presence of American historical holidays in parish life)
The study of local church history and memorializing within the parish (with particular attention to landscape, to patterns of building-naming and to material culture, i.e., a paten inscribed in memory of long-forgotten parishioner X)
Eucharistic history and Eucharist as memory practice.
Reading List
Bendroth, The Spiritual Practice of Remembering (Eerdmans, 2013)
Morrison, Beloved (I imagine we'll wind up with many different editions in the class, but Lauren will be using the Vintage International 2004 edition)
Marsh, Vintage Saints and Sinners (IVP, 2017)
Of the three, please do not start Marsh ahead of time, and please do be ready to discuss Bendroth and Morrison on the first few days of class. Additional readings will be article length and circulated by me via email.



Mapping Liturgical Structures

The Rt. Rev. J. Neil Alexander
A seminar on the ritual patterns of the Christian Initiation and Holy Eucharist with attention to the evolution and theology of effective pastoral practice for the church today. Readings will emphasize current pastoral practice against the background of grounded liturgical theology.