B.A., The American University, M.Div., Wesley Theological Seminary, Ph.D., Yale University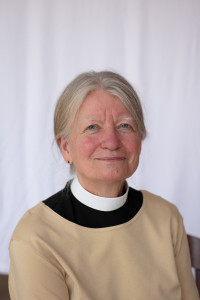 Dr. Wright is the C. K. Benedict Professor of Old Testament and Biblical Hebrew. She is an ordained United Methodist minister who loves to teach. Wright's primary objective is for students to encounter and enjoy more of the depths of biblical study. She uses a variety of teaching methods and multiple assignments so students will find one method and one assignment that matches their individual abilities. She introduces students to a wide range of perspectives, both ancient and contemporary, "traditional" and "non-traditional," for encountering biblical texts. Her teaching style not only helps students understand the Old Testament in its historical context, but also how it is relevant to the church today.

Research Interests
Ancient Literacy
Linguistic Pragmatics as a tool in Biblical Exegesis
Literature From the Underside
Intentional Polyvalence in Biblical Texts

Parish/Pastoral Ministry
Cherry Run UMC and Sleepy Creek UMC, West Virginia, two years
Wesley UMC, Hampstead, Maryland, three years
5-point charge in NE Connecticut, one year
Portland UMC and Moodus UMC, Portland, Connecticut, five years
For more than 25 years she has been going to Chattanooga weekly to conduct bible study groups with members of the parish.