The master of sacred theology in Anglican studies program provides the opportunity to acquire fuller mastery in that field and is suitable for those previously ordained in another denomination who plan to be ordained in the Episcopal Church. Applicants for admission should have a M.Div. degree prior to enrollment. A master of sacred theology (S.T.M.) student with a concentration in Anglican studies requires one year of full-time study including twenty-four hours of coursework and a thesis for six hours of credit.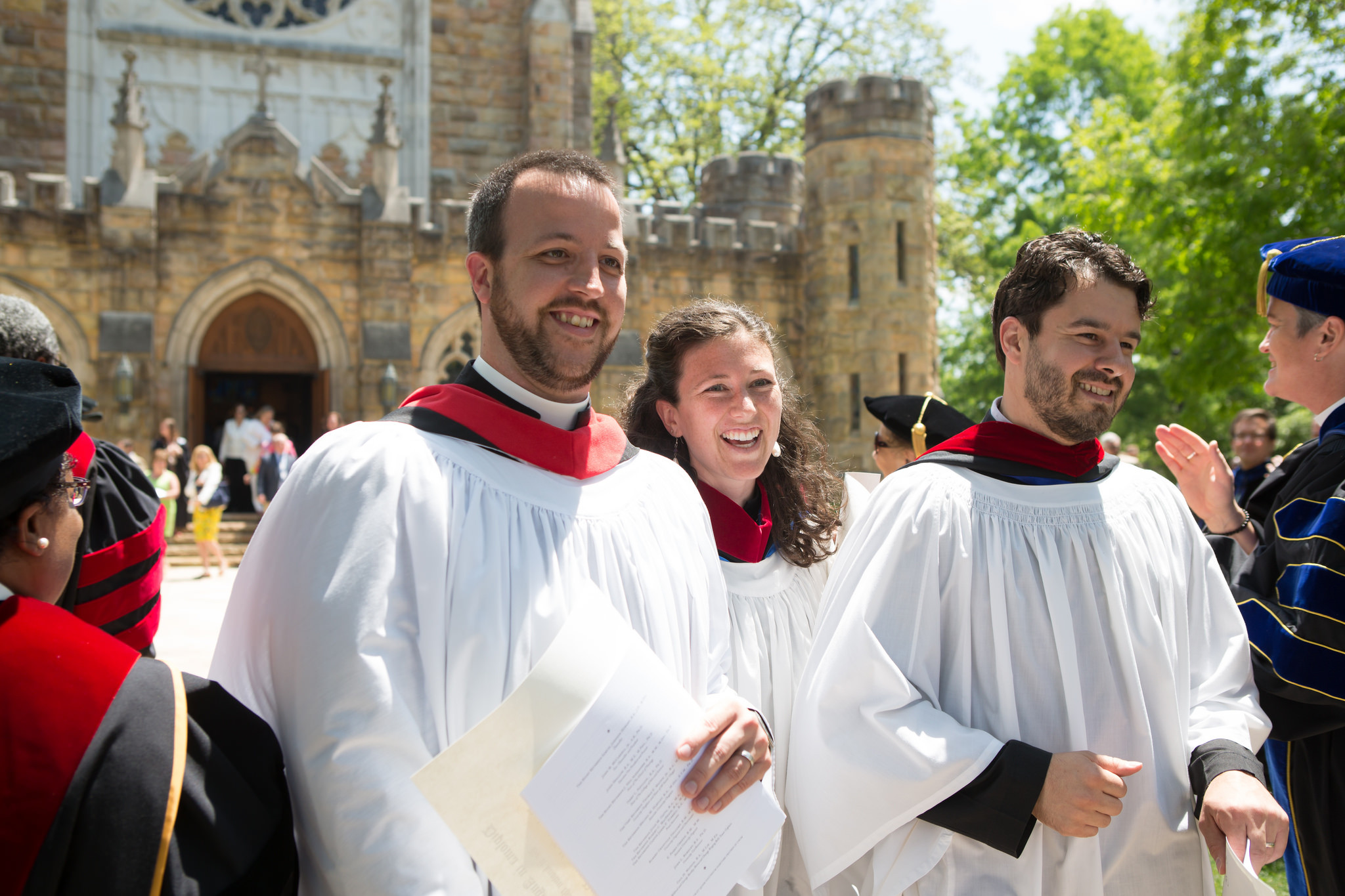 All coursework done during the academic year to be counted towards the S.T.M. must be done at an advanced level. Students must arrange with their professors to undertake extra work, and the work is to be assessed at a level beyond that of a M.Div. student
Once accepted, the director of the advanced degrees program will advise students on their course of study, which will include some or all of the diploma of Anglican studies (D.A.S.) core requirements.
Typically, students take the following courses during the academic year:
| | |
| --- | --- |
| Advent Semester | Easter Semester |
| Foundations of Christian Spirituality | Introduction to Preaching |
| Pastoral Liturgics: The Prayer Book of the Episcopal Church | History of Christian Worship |
| Pastoral Theology: Theology and Practice of Pastoral Care | Theology Elective |
| Anglican History from the Reformation to the Windsor Report | |
| Church Music | |
NON-CREDIT GRADUATION REQUIREMENTS
Constitution and Canons (Title IV) Workshop
Safeguarding God's People Workshop
Safeguarding God's Children Workshop
Cultural Diversity Workshop
Introduction to the Beecken Center
Chapel participation, as scheduled
Thesis and Candidacy
The student will be required to complete a six-hour thesis demonstrating scholarly competence in the area of Anglican studies.
After the completion of twelve credit hours, the student will submit a written statement requesting candidacy and the thesis proposal. In preparation for the thesis proposal and candidacy request, the student will consult with the director of the advanced degrees program about the general subject of the thesis. The director will work with the student to choose a supervisor for the preparation of the proposal. The student will develop the thesis proposal with the guidance of his/her chosen supervisor, and following the supervisor's approval will present the proposal to the advanced degrees program. The Advanced Degrees Program Committee will review each student's candidacy request and thesis proposal and either approve candidacy, ask the student to address concerns and resubmit a revised proposal, or reject candidacy.
Examination
An oral defense covering the area of the thesis and major specialization is also required. This may be accomplished in person, by conference call, or video conference, as circumstances may demand.
A final, library copy of the thesis is submitted to the assistant to the director of the advanced degrees program for binding; final submission must take place by April 1 for graduation the following May. Formatting requirements are available from the assistant to the director.