The School of Theology at the University of the South has a long-standing commitment to equipping students for Latino/Hispanic ministry.
The seminary has been offering Spanish courses continuously since the fall of 1991. The Latino/Hispanic Ministry Program seeks to connect seminarians with a growing population in the United States and to provide opportunities for ministry and engagement in Latino contexts. Students are prepared for ministry through language and cultural education, Spanish and bilingual worship services, and travel and immersion experiences.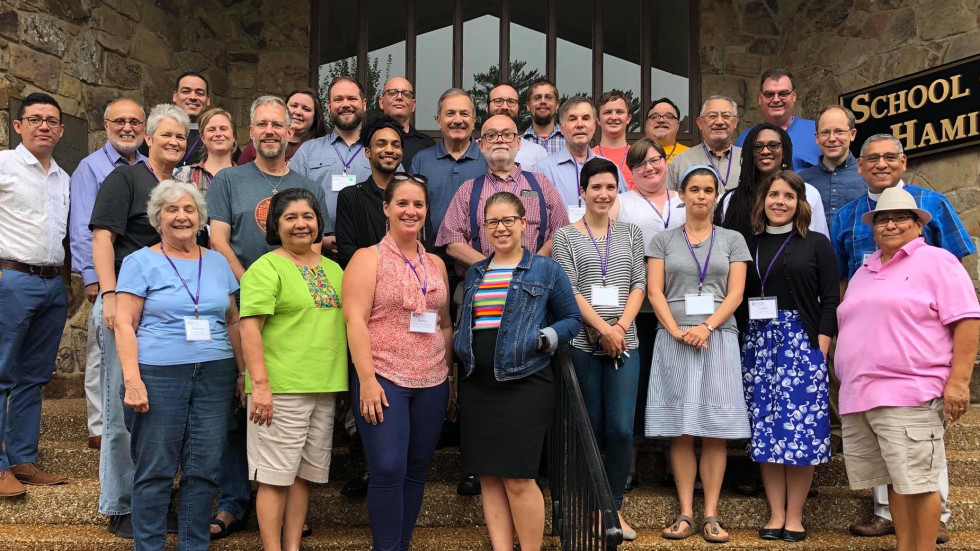 Courses
The School of Theology offers several courses for students who are interested in Latino/Hispanic ministry. These courses are designed to provide linguistic proficiency, cultural competency, and pastoral skills for ministry within Latino communities. In language classes, students learn how to communicate effectively in Spanish in pastoral and liturgical settings. Through various readings, presentations, and site visits, students are also introduced to different models of Latino ministry within the Episcopal Church, as well as key issues in Latino theology. Additional electives explore Latino theology, spirituality, and worship in greater depth.
Worship
Formation for Latino/Hispanic ministry continues beyond the classroom. In the Chapel of the Apostles, Spanish services are part of the regular rhythm of worship. Spanish Evening Prayer is held once a week, and Spanish Eucharist is offered every other week. Bilingual services are also offered several times during the year. Seminarians are responsible for reading, officiating, preaching, and leading music at these services.
Travel
The School of Theology has an established relationship with El Seminario Evangélico de Teología in Matanzas, Cuba, where students are sent on travel seminars. These trips provide students with the opportunity to become immersed in another culture, to practice their language skills, and to build relationships with Cuban seminarians and faculty. With relationships in several other Latin American countries, the School of Theology offers students many opportunities to engage in cross-cultural immersion experiences.