The Rev. Melissa L. Kean, T'19, Memorial Lecture was created in 2021 to honor School of Theology graduate Melissa Kean. The annual lecture series has been funded by generous donors wishing to continue Kean's work to elevate and support women priests. The women lecturers for this series are selected by the School's Florence Li Tim-Oi student committee.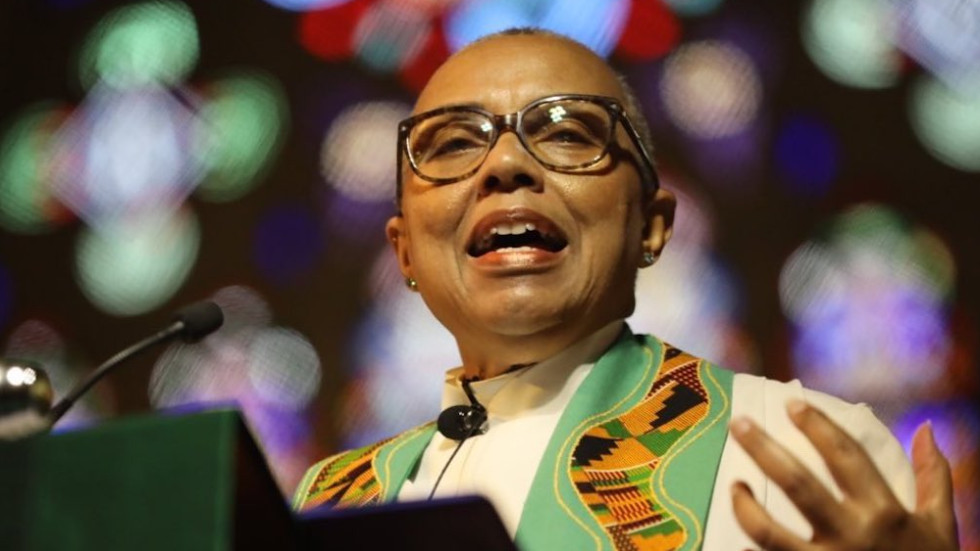 The Rev. Dr. Gayle Fisher-Stewart gave the 2022 lecture in the University of the South's Convocation Hall on April 5 titled "Preaching Your Authentic Self." The lecture was held at 4:30 p.m. CDT. A reception and book sale and signing followed.
The lecture will focus on the art of preaching. She will explore the basics of the craft—what makes a preacher and what do they bring to the message they give? How can preachers ensure that the message received and the person delivering it presents an authentic self?
Fisher-Stewart was ordained in 2015 and has served as the interim rector of St. Luke's Episcopal Church in Washington, D.C. Prior to accepting the call to ordained ministry, she served the Washington D.C. Metropolitan Police Department as a captain. She is the president of the Washington, D.C, chapter of the Union of Black Episcopalians and also serves as the chaplain for the Takoma Park Police Department in Maryland.
She was the 2015 recipient of the Director's Award from the Episcopal Evangelism Society. In 2017, she was awarded an honorary doctorate of divinity from Colgate University. She has written on race, policing, and The Episcopal Church. To Serve and Protect: Race, the Police and the Episcopal Church in the Black Lives Matter Era was published in the Summer (2017) edition of the Anglican Theological Review. Her book, Preaching Black Lives (Matter) (2020) asks and answers the question, what would the church look like if black lives mattered? Her newest book, Black and Episcopalian: The Struggle for Inclusion (2022) asks the question—can she be both Black and Episcopalian?
You can view the video recording here.