History
Since its dedication and consecration on Oct. 11, 2000, the Chapel of the Apostles has become the real and symbolic heart of seminary life at the School of Theology. It provides a special place for seminarians to worship during Eucharist and The Daily Office.
The chapel was designed by the Arkansas architectural firm of E. Fay Jones and Maurice J. Jennings to blend with its natural setting and reflect the gothic tradition of Sewanee's architecture.
The chapel is configured with a traditional narthex, nave, and chancel, along with an organ loft and sacristy. Through its creative interplay of cross-bracing trusses and sheets of geometrically shaped glass, this intricate structure calls to mind a multifaceted diamond.
The Crucifix
At the beginning of the 2020 Advent term, newly appointed Dean of the School of Theology James F. Turrell sent an important announcement to all faculty, staff, and students: "For the past 20 years, the Chapel of the Apostles has displayed a crucifix with the body of Christ as a white, European man. As a result of a community meeting on Aug. 3, the faculty recommended unanimously to take down the crucifix and convene a committee consisting of an alum, two students, and five faculty members to discern the crucifix that the community needs and to bring a suggested course of action to the dean and faculty by the end of the academic term."
The committee commissioned New York artist, Laura James, a self-taught painter and illustrator, to create the new artwork. Her African and Caribbean American heritage, along with a love of stories, design, and color, make her the ideal choice to create a new crucifix representation for the Chapel. Originally captivated by the Ethiopian Christian Art form, James' work employs this ancient way of making icons and expands on the collection of stories traditionally painted in this style. In her own words, James describes what creating this piece means to her. "I find it inspiring and commendable that an institution founded by slave traders has come to a place where you would allow a brown image of Jesus to be venerated on your campus."
Icons
There are three icons hanging below the organ pipes in the Chapel of the Apostles. All three were created by the Rev. Peter Pearson.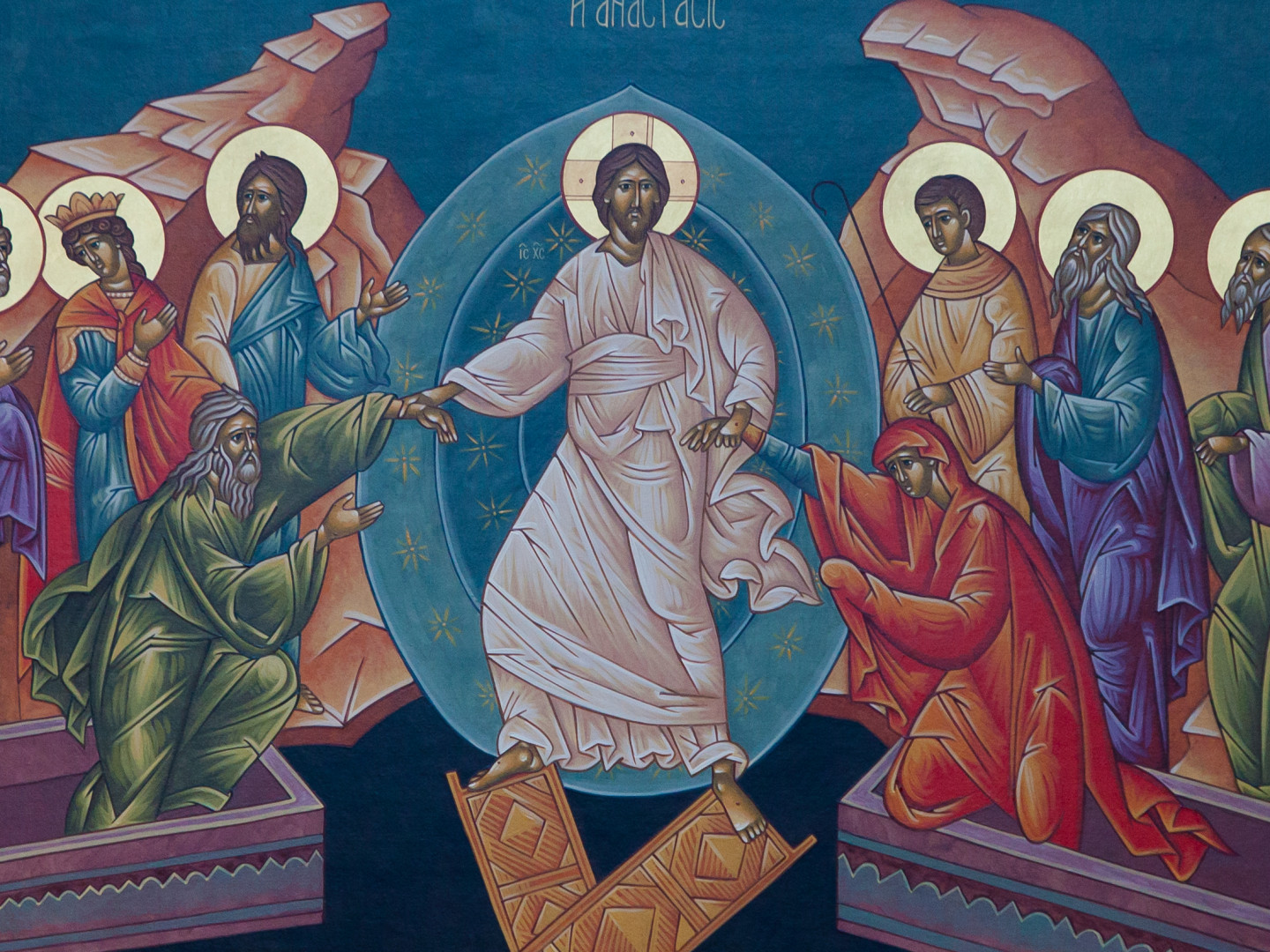 Anastasis—Jesus is shown rising from the tomb with Adam and Eve.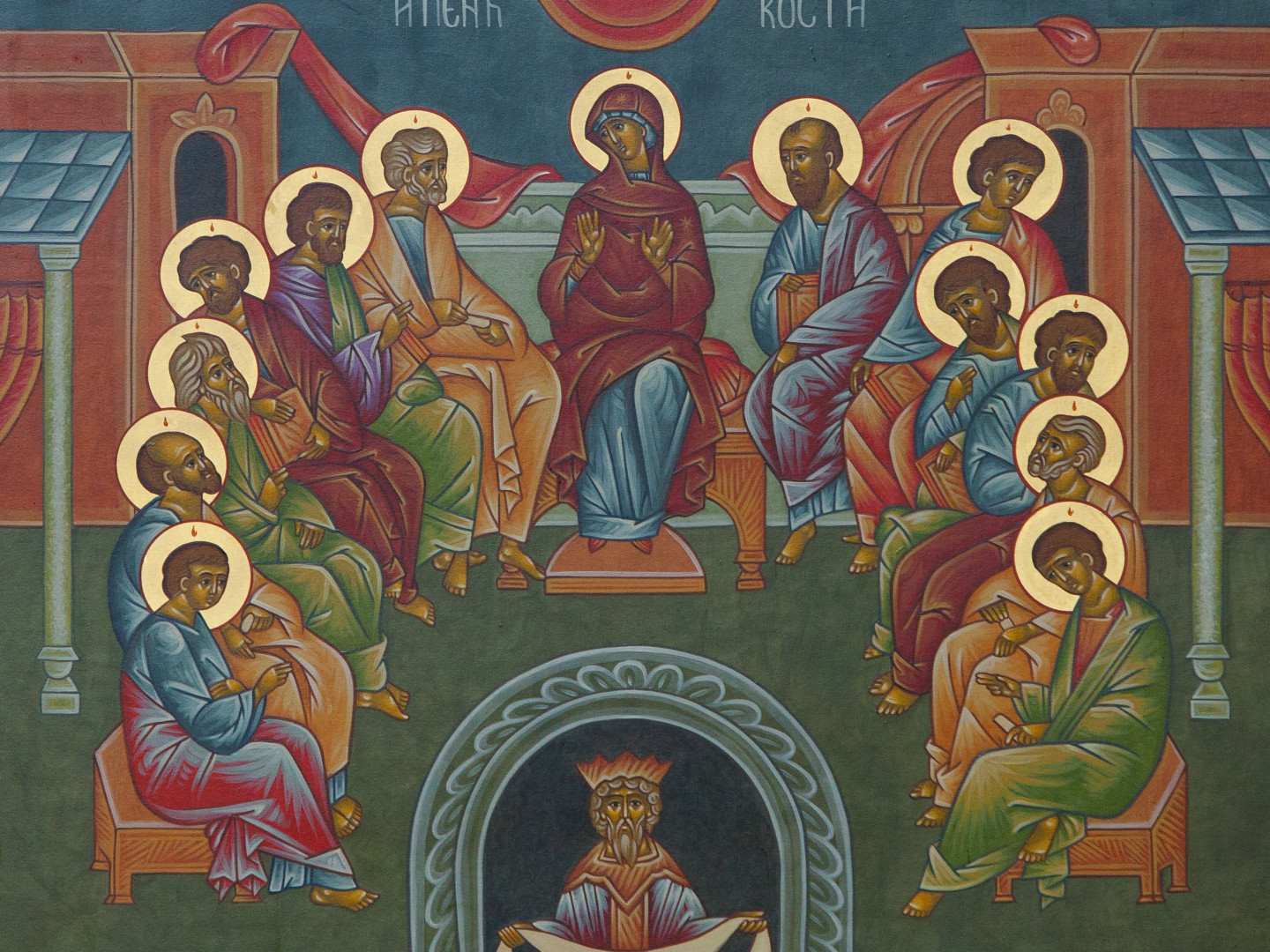 Pentecost—This icon depicts the Holy Spirit descending upon the Apostles after the Great Fifty Days. This icon was a gift to the School of Theology from Frieda Yeary in memory of her husband, the Rev. Canon James Knox Yeary, C'64, T'69, T'89.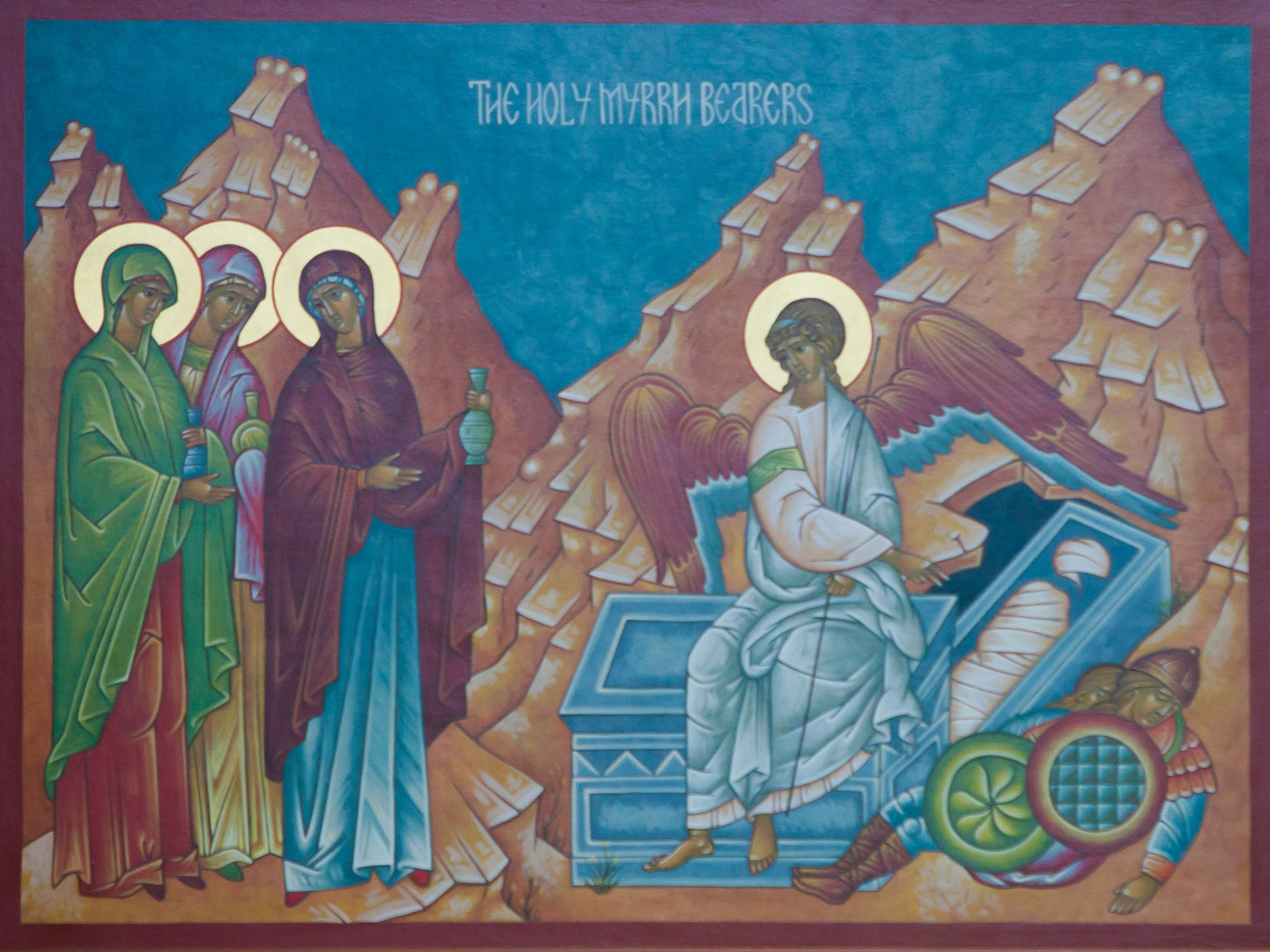 The Myrrh-Bearers—The women are shown bringing funeral spices and ointment to the tomb. This icon was made possible in part by a gift from the Class of 2013.